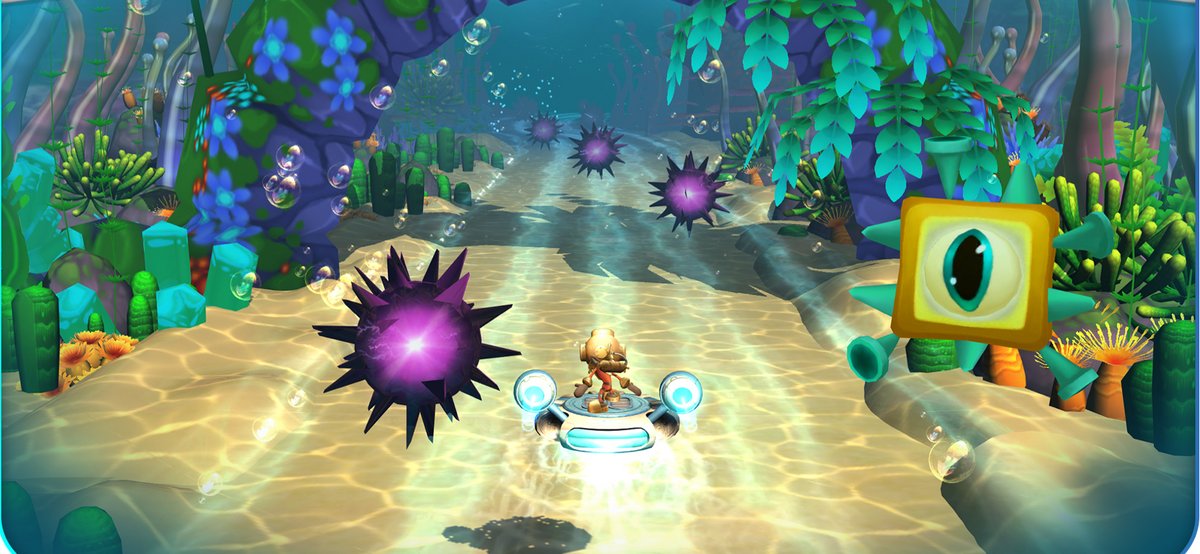 FDA approves video game prescription as treatment for the first time
It's a first: in the United States, the Food and Drugs Administration (FDA) approved a video game as a treatment method. Called EndeavorRx, the game can be prescribed for children 8 to 12 years old suffering from attention deficit disorder with or without hyperactivity (ADHD). 
While medication may be prescribed to help relieve symptoms of ADHD in children, there may be many side effects, such as headache, heart palpitations, insomnia, or loss of appetite, as noted Ameli.
Play improves cognitive functioning
Before being approved by the FDA, a government agency responsible for evaluating and authorizing or not drugs and food in the United States, the game was subjected to various studies, one of which was carried out on 600 children, was published in The Lancet. The study was, it should be noted, sponsored by Akili Interactive, the studio that developed EndeavorRx.
Here are his results: after a month of treatment with 25 minutes of play per day, five days a week, a third of the children no longer had "a measurable attention deficit on at least one objective attention measure ", explains Akili in a statement.
More concretely, half of the parents noticed a significant change in their child's impairments after one month of treatment, and these effects lasted until a month after the latter was stopped.
The game has in fact been specifically designed to target neural systems in order to improve the cognitive functioning of the individuals concerned. Eddie Martucci, CEO of Akili, explains why FDA clearance is a big step forward:
"We are proud to make history after the FDA decision. With EndeavorRx, we are using technology to help treat a disease in a whole new way, as we directly target neurological function through medicine that resembles entertainment. Families are looking for new ways to help their children with ADHD. With today's decision from the FDA, we are delighted to offer families a one-of-a-kind non-drug treatment option and to take an important first step towards our goal of helping all people living with cognitive problems " .
Video games can be more than a hobby 
Although this method has proven to be effective, it cannot, for the moment, be used as a real alternative to the treatments recommended and established for ADHD; however, it can supplement them.
This study is proof that video game content can be much more than simple leisure tools, like this hospital using virtual reality headsets to replace anesthesia on children. This authorization from the FDA may well be emulated and will allow the development of other similar treatment methods, non-invasive and pleasant for patients.
EndeavorRx is available after registration on the Akili Interactive site, but should also be launched on iOS, as The Verge notes.