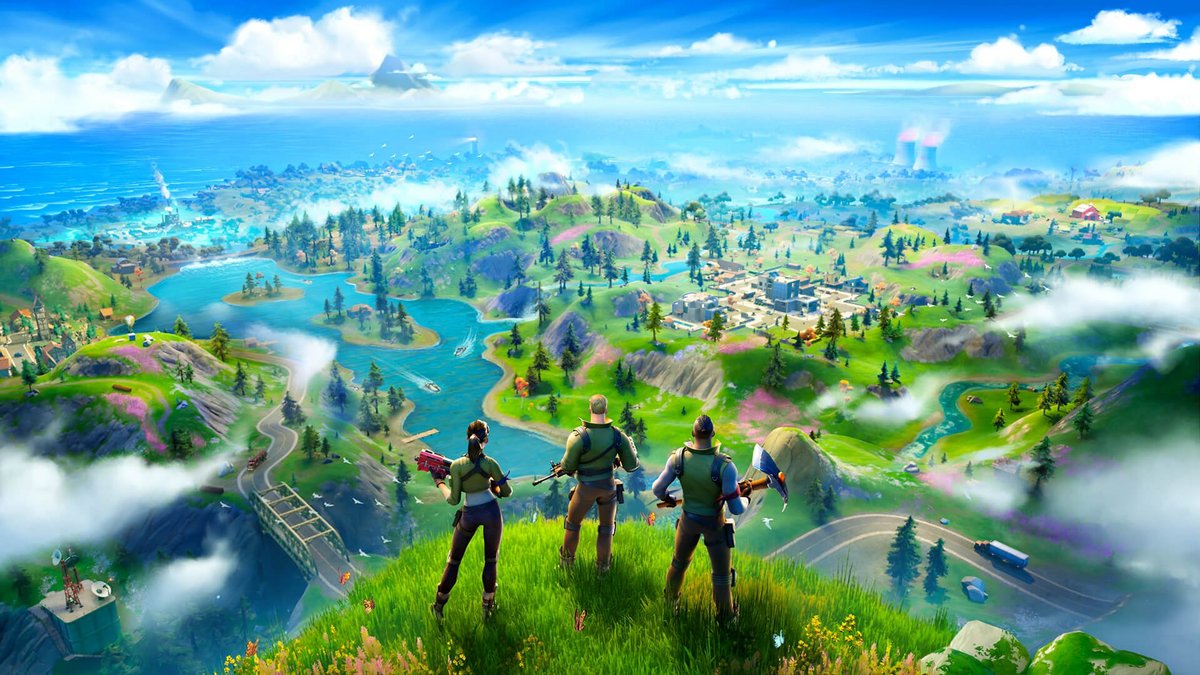 Fortnite drinks the cup
At the end of the event "The Device", the Agency was destroyed and a tsunami invaded the map.
Late Agency. 

Long-awaited,

postponed several times

, the last 

Fortnite

event, The Device, finally took place on Monday evening. The players present were able to attend a series of events on the map, including the appearance of a giant energy ball launching electric arcs, and the destruction of the Agency, the island's central building. The players were also, several times, transported to offices and confronted with agent Jonesy during mysterious sequences of a few moments. After the event, a giant tsunami surrounded the island.
Tidal 

wave

 on Fortnite

. 

The purple storm, which surrounded the island for a long time, is therefore now replaced by a large body of water in which players can swim, which will however gradually decrease their life bar. Like the storm, the wave advances as the game progresses, gradually covering the map. Will the tsunami eventually collapse, flooding the entire island, as predicted by some fans? Answer Wednesday, day of the start of season 3.
Full box for The Device. 

The event having a limited capacity, many players were unable to attend and reported on 

streams

. A peak of 2.3 million viewers on Twitch was reached, while the live YouTube of 

LazarBeam

, famous Australian player, gathered more than 900,000 viewers. It must be said that the event was eagerly awaited by the players, having been postponed twice, including once in support of the 

Black Lives Matter

movement.