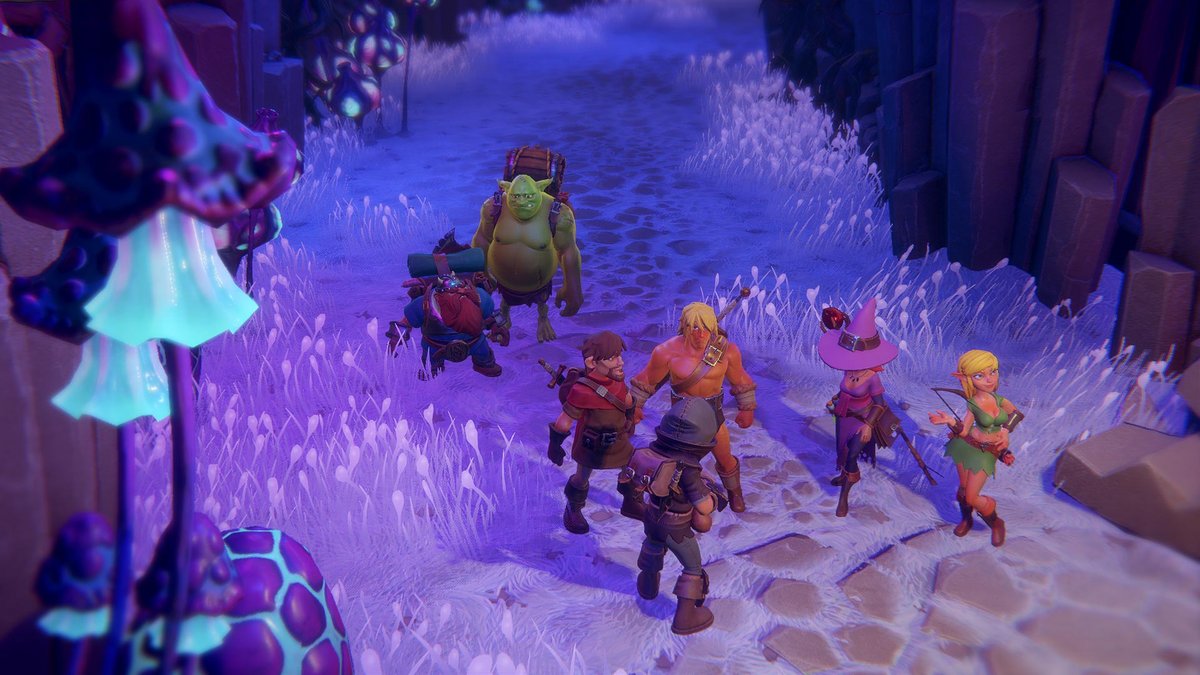 The Dungeon of Naheulbeuk is getting a demo on Steam as it approaches its release
Players can now test the tactical RPG The Dungeon of Naheulbeuk: Amulet of Disorder via a Steam demo, before the arrival of the full title for this summer.
Sock!
A little tour in the famous dungeon of Naheulbeuk
During the Steam Game Festival, which runs until June 22, developer Artefacts Studio and publisher Dear Villagers have decided, like hundreds of other video game players, to offer a demo of their next game, The Dungeon of Naheulbeuk: the Amulet of Disorder.
Expected for this summer on Steam, without further details, the tactical RPG thus offers a few hours of play to familiarize yourself with the basic mechanics and characters of the famous license of John Lang. Note that no backup system has been implemented in the demo, prompting you to do it in one go, otherwise you will have to start the adventure again.
To enjoy the fights between the dwarf and the elf, observe the cowardice of the thief or have fun with the violence of the barbarian and the ogre, towards the Steam page of the game. Finally, note that Friday from 2 p.m. a Q&A session will be organized on the Dear Villagers Discord to answer questions from players.